LCM (Less Common Metals) – Commercial Video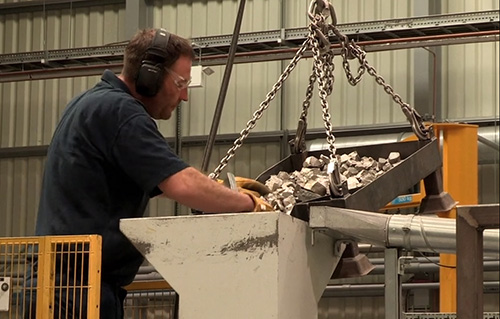 We were approached by Less Common Metals who is a world leader in the manufacture and supply of complex alloy systems based on rare earth metals. The brief was to produce a health and safety video that would be shown to all visitors to the site outlining the company health and safety policy and also to produce a promotional video to be used on their website and marketing materials giving a visual overview of the production facility.
After our initial meetings with the client we produced a detailed storyboard for the project and it was agreed that we would use an actor to deliver the health and safety message for the company.
Once showreels had been forwarded and the final presenter chosen a fully scripted shoot sheet was produced and a 2 day shooting schedule was booked in. Day 1 of shooting was acquiring general views and specific B role footage needed for the final edit. Day 2 was shooting the presenters piece to camera around various locations on site. From this the edits were created with a suitable music track chosen by the client to accompany the promotional video.